Make every day amazing with Beltone Amaze
We believe hearing aids should accommodate your life, not the other way around. Beltone hearing aids mimic natural hearing, easily adjust to your environment, and conveniently connect to your technology. 
Consummate care. Innovative products. Superior service. Years of experience.
We know there are a lot of options when it comes to hearing care. It can be difficult to decide what is the best choice for you or a loved one. Here's a little bit about how Beltone is different:
We are your hearing care partner
Our hearing care professionals strive to be your trusted hearing care partner—someone who speaks your language and understands your unique needs. Our goal is not to sell you hearing aids; it is to provide hearing care whenever, wherever, and however you need it. 
Every Beltone hearing care professional receives extensive training and education so they are equipped with the latest knowledge and research to bring their patients the best care. At Beltone, we only sell Beltone hearing aids, and Beltone hearing care professionals are trained to be experts on every Beltone product, so they can provide information and support at every stage of your journey to better hearing.
Easily and discreetly control your hearing aids from a mobile device! Our most advanced app, Beltone HearMax, is free and pairs with most of our latest hearing aid models.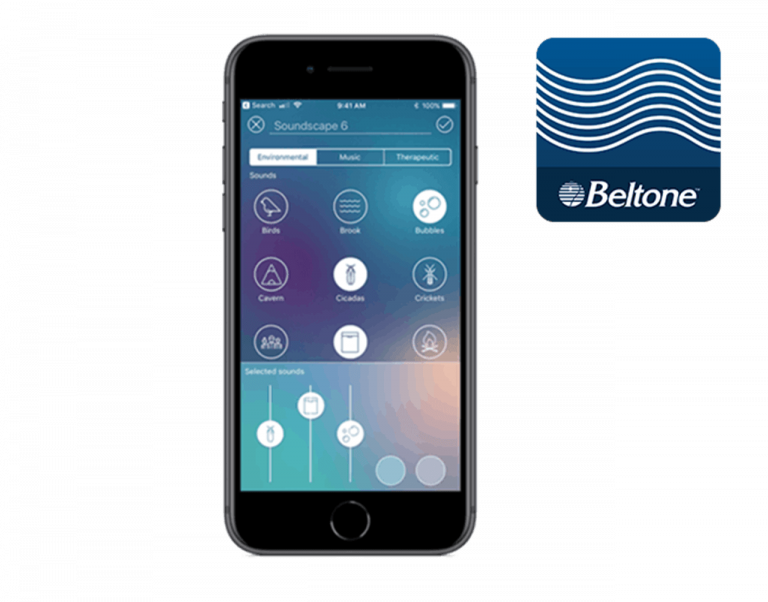 Tinnitus Calmer offers a combination of sound therapy and relaxation exercises to calm your tinnitus by distracting your brain.
Beltone HearPlus controls your Beltone Legend, Beltone First, and Beltone Boost hearing aids from your iPhone® or Samsung Galaxy®.