Revolutionize the way you deliver hearing care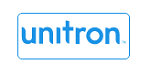 Our goal is to revolutionize the entire hearing care journey – and we do this, with the FLEX™ experience.
Unitron is a Canadian hearing aid manufacturer with worldwide operations headquartered in Waterloo Region, Canada. Originally founded in 1964, we're proud of our legacy of excellence and commitment to outstanding product performance, design, and customer satisfaction.
We believe the world would be a better place if people felt really good about the entire hearing care experience. Providing an exceptional product is just the beginnin
We believe accessories make the hearing experience even better. So we design ours to solve real problems for patients. We make sure they are simple to use. And we flow the natural sound patients love through them so listening is always satisfying.