 Now you can experience more than the best available technology with your Signia hearing aids. You can also enjoy the gold standard in support thanks to our revolutionary myHearing App, developed by our audiology experts. The app helps you become an experienced hearing aid wearer in as little time as possible.
The app provides you with all the support tools you and your hearing care professional need to guide you through a successful hearing aid trial: guided assistance, personal progress monitoring, and CareChat communication channels to talk to your hearing care professional wherever you or they might be.
myControl App. The best hearing experience just got even better.
In combination with the myControl App, Signia Pure 13 BT gives you better-than-normal hearing* tailored to your individual lifestyle. The app does more than enable direct streaming — it also takes note of important environmental sounds like sirens or other alerts and sends them into your hearing aids. Now you can relax and enjoy the best possible hearing while you are on the move, and feel safe no matter what comes your way.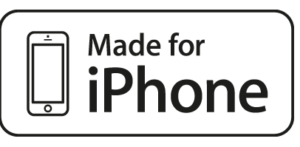 easyTek App. More discretion, more convenience, more possibilities.
The easyTek™ App gives the easyTek even more functionality while adding the element of discretion.
Even exceeding the easyTek in features, the easyTek App lets you see the status of your hearing aids on your smartphone's screen, stream sound from audio sources, or use it as a remote control. And because you can make all adjustments with your smartphone, changing your hearing aid settings simply looks like you're checking a text message.