Phonak TVLink turns Phonak hearing aids into a wireless TV or music headset with stereo sound.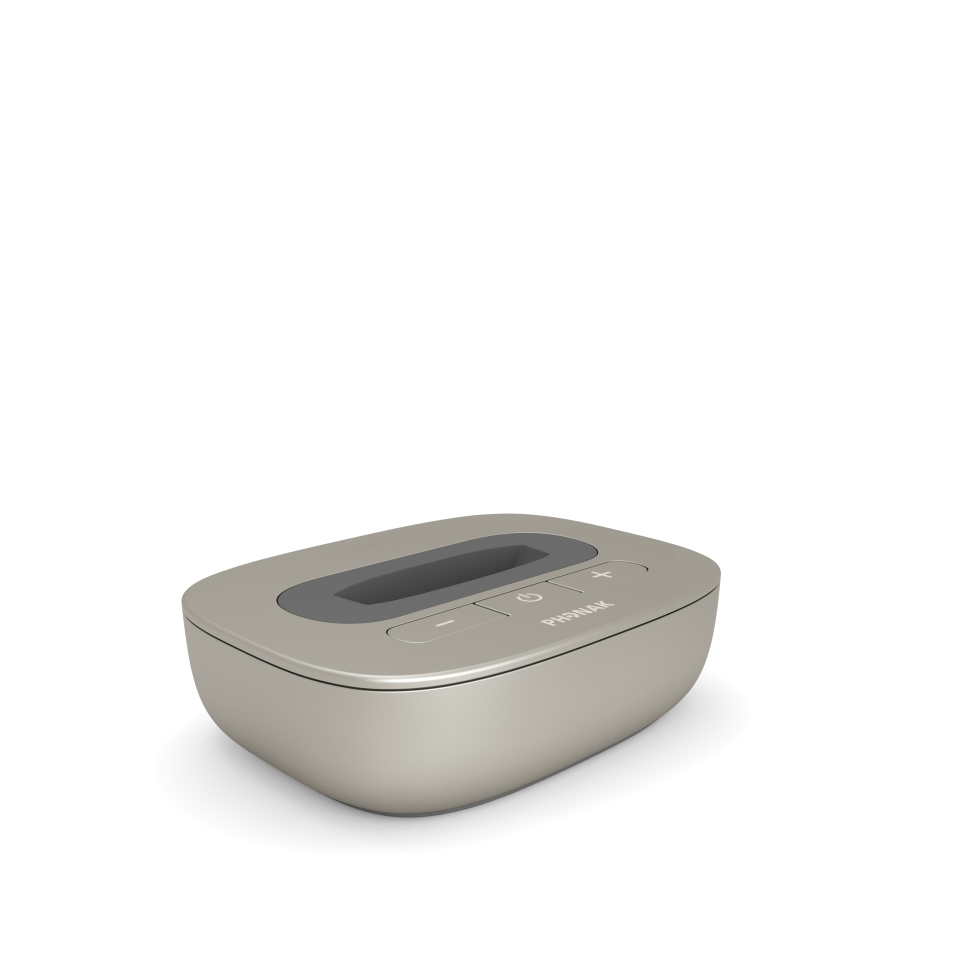 Phonak TVLink II basestation
The TVLink II basestation offers digital audio inputs, a dedicated pairing button and a charging slot that is also compatible to ComPilot Air II.
Connect easily with audio sources
The Phonak TVLink II basestation is the interface to TV and other audio sources. Used with Phonak ComPilot II or ComPilot Air II, it turns any Phonak wireless hearing aids into a headset with a range of up to 30 meters (100 ft).
This solution offers stereo sound quality and low latency transmission for a rich audio experience. It also prevents the TV volume from being set too loud for other individuals.
The TVLink II works with all modern TV sets and stereo equipment. Thanks to the two digital audio inputs, the connection to the TV or stereo is much easier  with improved sound quality. Simply connect the optical or coaxial cable and avoid volume-presetting or TV speaker-off issues.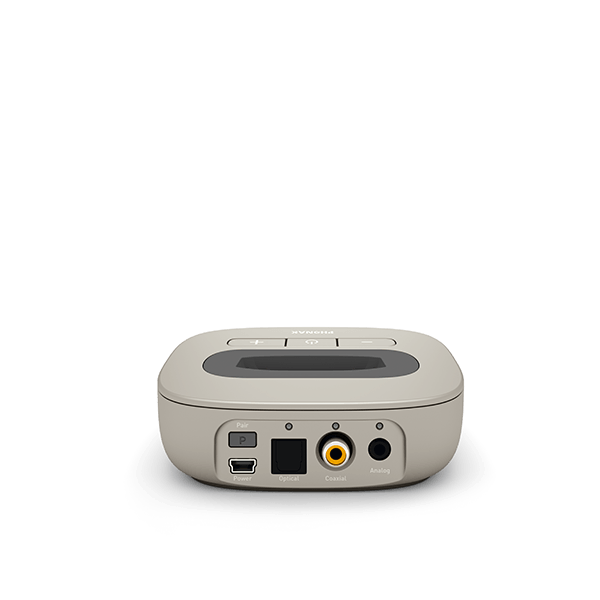 Hear the environment while watching TV
Unlike other assistive listening devices, hearing aids do not have to be removed when using the TVLink II basestation. This allows your clients to enjoy digital audio streaming while staying connected to other sounds around them, such as conversations or the doorbell.
The streaming distance of up to 30 meters (100 ft.) allows your clients to move around the house without missing what is happening on the TV.
Straight forward installation
Inline with other audio adapters, the TVLink II basestation is simply connected to the power and one of the available audio outputs of the TV or any other audio source.
Create a convenient entertainment set
TVLink II basestation is also available in a package with ComPilot II, a charger, and all required audio cables (optical, analog). The devices are already paired and ready to use, resulting in very little installation and setup effort. Together they create a convenient entertainment set, ready to wirelessly stream audio to Venture hearing aids.
The TVLink II basestation is independent of the Phonak hearing aid model. It sends the audio stream via ComPilot, ComPilot II or ComPilot Air II streamer.