The latest generation of super discreet custom hearing aids made from titanium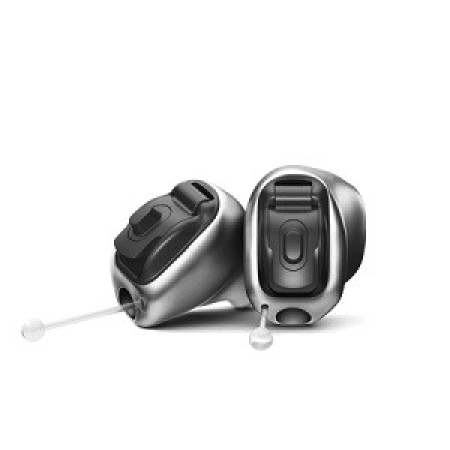 Love at first sound 
Virto Marvel hearing aids have exceptional sound quality from the first fit.1 It automatically adapts to every sound environment so there is no need to manually adjust the hearing aids..
Super discreet
Virto Titanium is the smallest Phonak hearing aid ever. It is so discreet, that nobody will see how well you hear.
Custom-made from Titanium 
Virto M-Titanium is custom-made to fit perfectly in your ear. Made from titanium it is incredibly strong, light and durable.
The right solution for you
Phonak Virto M-Titanium is programmed to your degree of hearing loss. A hearing care professional will advise you on the right performance level for you.  If you want to learn more about the different features you can also consult the brochure below.