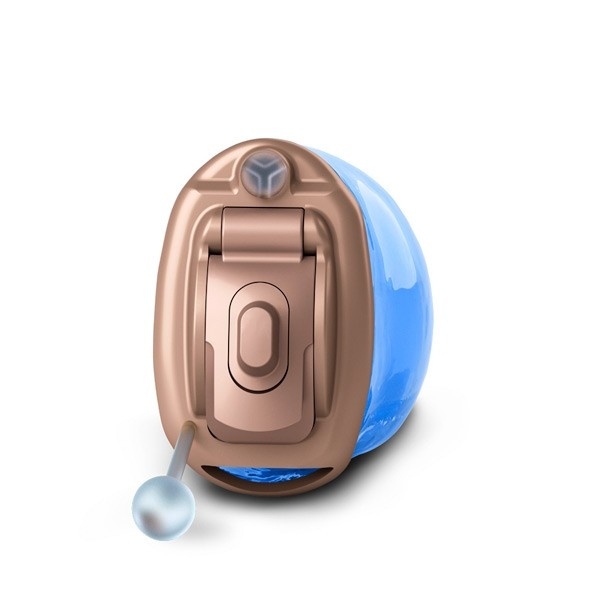 The Virto V raises the bar in hearing aid performance with its seamless ability to adjust to sound environments in real time. It senses and optimizes sound automatically, changing settings to suit your hearing preferences without the need to fiddle or adjust the device. The AutoSense OS and Binaural VoiceStream Technology™ share speech from one ear to the other so you can hear better and move about in all environments with confidence. The Virto V also offers seamless operation with your favorite devices including your smartphone, tablet, or even your television.
The Phonak Virto V Custom Product family is designed with you in mind. Individually crafted and tailored to your hearing needs, Virto V automatically adapts to your specific listening situation and allows you to better understand speech. Designed to fit perfectly into your ear canal for ultimate comfort, there is no other hearing aid this small, capable of this much performance.
As appealing as it is in terms of functions and features, the Virto V also comes in a variety of colors and  6 models so you can choose the model and style that fits your lifestyle in every way and your degree of hearing loss. This is one of the smallest, most capable hearing aids on the market. Call CenterForHearingAids at +91-9810074489  today to learn more.