Roger Clip-On Mic is a small microphone designed for one-to-one conversations. Featuring a directional microphone, the user can focus on a conversation with their partner. It can also transmit the sound of multimedia devices e.g. T.V.
RogerDirect is an industry-first from Phonak that allows Roger microphones to stream directly to the hearing aids. After a simple installation of the receiver, clients benefit from the proven performance of Roger, in loud noise and over distance1, without attaching an external receiver.
Roger™ design-integrated receivers
Roger design-integrated receivers bring industry-leading speech-in-noise performance1 to Phonak hearing aid wearers. They perfectly complement the sleek contours of a Phonak hearing aid and are available in matching colors. There are also Roger design-integrated receivers compatible with selected cochlear implants (CIs) from Cochlear, MED-EL and Advanced Bionics and are available in the same colors as the CI sound processor.
Roger X is a miniature universal receiver that is compatible with almost every hearing aid and cochlear implant speech processor on the market. It functions when connected to an audio shoe or streamer. Roger X is able to install Roger receiver via the Roger Installer*.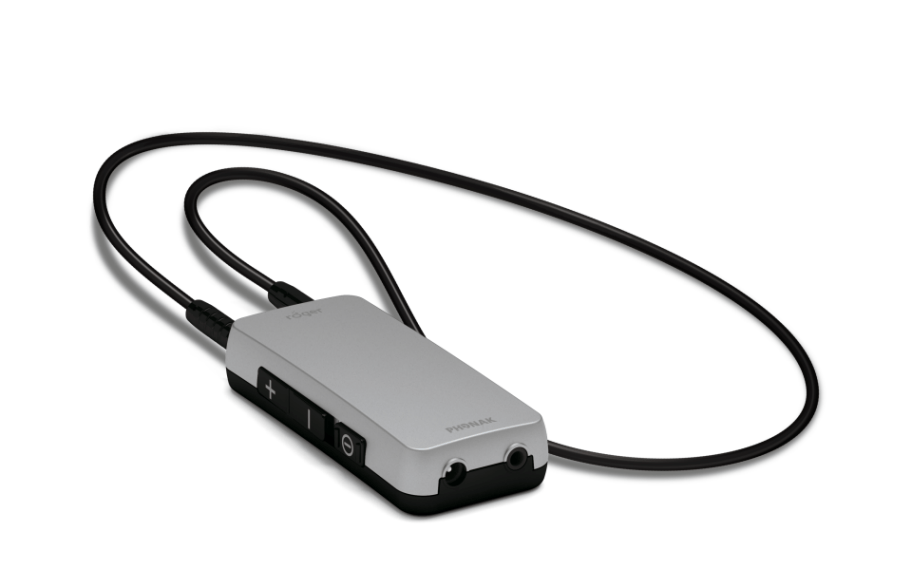 Roger MyLink is a universal neckloop receiver compatible with any hearing aid or cochlear implant with a T-coil.
Roger Focus, a discreet behind-the-ear receiver, minimizes distracting background noise for children with normal hearing but attention-related issues. By bringing a speaker's words directly to the child's ears, Roger Focus helps the child to focus and understand more.