Giving hearing back is our passion. Testing in Singapore.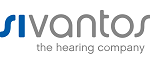 Each year, we help millions of people hear better and connect again with their loved ones.Our history / We most recently merged with Widex to become WS Audiology and we're excited to take the next step with a brand new. As Sivantos Group, we were founded as late as 2015.
Inventions / Development has long been, and will continue to be, our top priority. That's why we have achieved so many "world's firsts" in the hearing aid history, including the first hearing aid featuring a wireless system. Since becoming an independent company, we have increased investments in R&D so that our developers can focus on the best part: shaping the future. Most recently, we brought the world's first SLIM-RIC HEARWEAR™ to the market: Styletto combines style with high-tech hearing.
Discovering new opportunities, going where nobody has gone before, that's where we have fun. You might also be interested to know where our group's name comes from:
The first two letters "S-I" represent our Siemens heritage. "Vantos" comes from the English word "vantage", which means "a position that offers a strategic advantage, the commanding view". This is precisely the position we're aiming for, and intend to assume again in the industry: to be at the very top.
Customers talk, we listen.
We continuously improve everything we do.
We are honest and trustworthy with one another.
We compete to win and create value for our stakeholders.
Quality is not an act — it's a habit.